Welcome
The Office for Black Catholics serves African American Catholics within the Archdiocese of Philadelphia in collaboration with local parishes to evangelize and celebrate the contributions of the Black Catholic community. The Office of Black Catholics is committed to evangelization and building a faith community that is truly Black, authentically Catholic, and an integral part of the Universal Church.
News from CatholicPhilly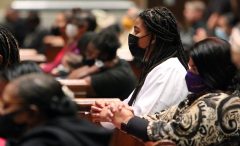 The 59th annual St. Martin de Porres Mass Nov. 7 honored a long tradition of deep spirituality, while laying the foundation for a new generation of believers.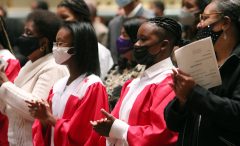 Now in its 59th year, the annual St. Martin de Porres Mass Nov. 7 celebrated "authentically Black and positively Catholic" faith, while welcoming some two dozen into the church through the sacrament of confirmation.
Join us on Facebook